CONTACT US: (508)-674-9116
Triboscience & Engineering
Designing, developing and producing specialty lubricants for your most demanding engineering challenges.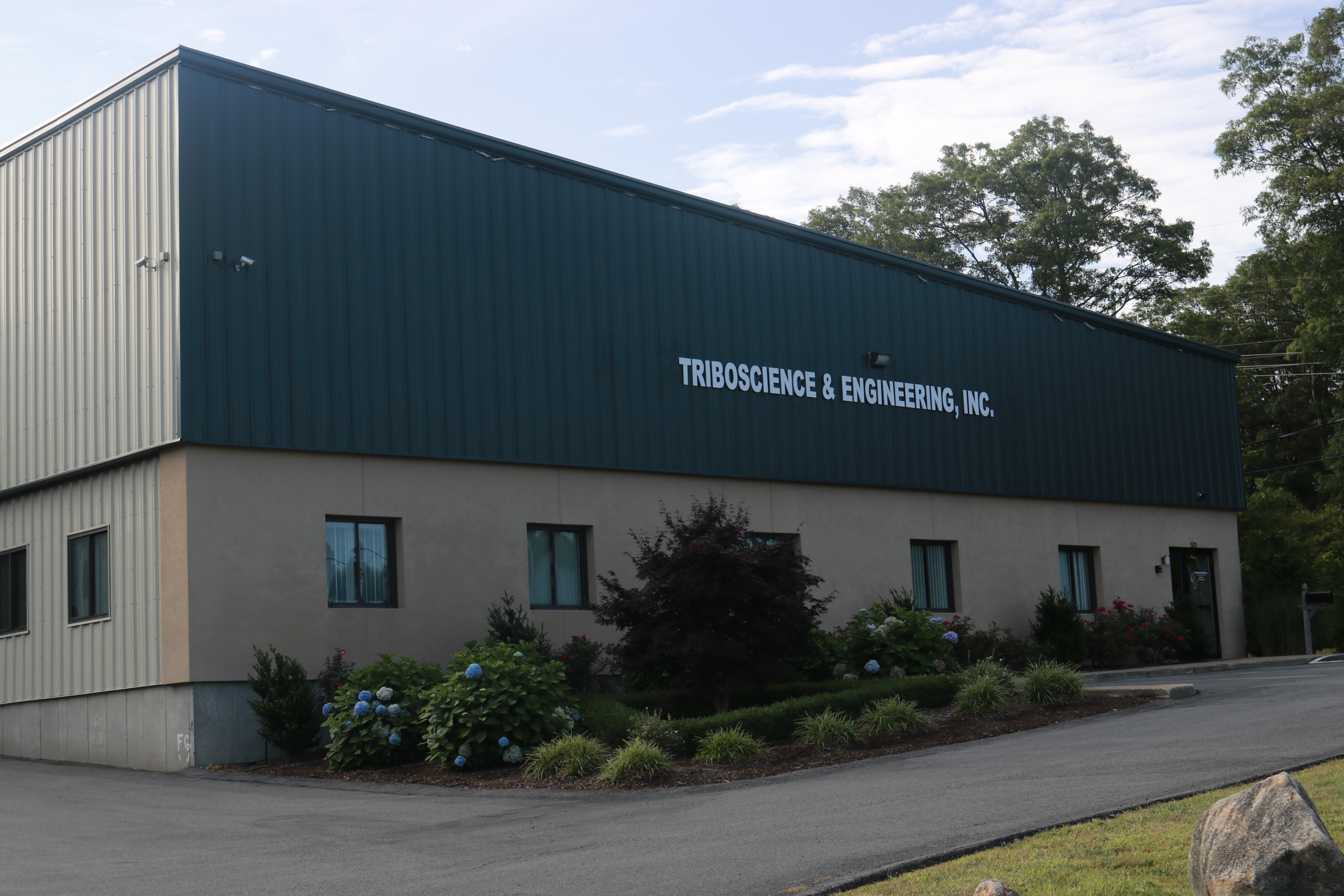 What We Do
Triboscience & Engineering, Inc. is a specialty lubrication company that provides solutions to challenging lubrication problems.  We design and develop oils, greases, and other lubrication products.  We have a production facility, laboratory, and have the capability to filter and package lubricants.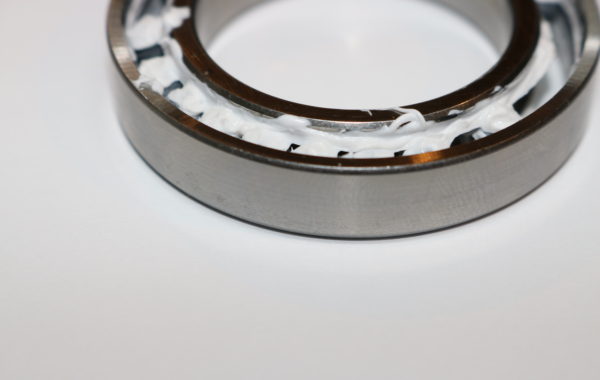 Perfluoropolyether Greases
Is the lubricant that you are using burning up from high temperature, coming apart from chemical exposure, being dissolved by solvent, or becoming starved?  Perfluoropolyether lubricants are fully fluorinated.  This makes them much more stable to heat, oxygen, chemicals, solvents, and lubrication starved conditions.
Perfluoropolyether chemistry is one of our core competencies.  We manufacture perfluoropolyether lubricants and greases.  Contact us if you have a difficult problem that needs to be solved.
Filtration and Packaging Services
Triboscience & Engineering offers filtration service for greases and oils.  This includes the intensive process of ultrafiltration.  We sample and test materials before and after filtration to ensure the product does not suffer from the process.  Particle counts are also performed to verify the cleanliness of the product.  To protect filtered grease, we package directly into enclosed plastic cartridges.
Triboscience can also repackage liquids and greases.  We can deliver product cleanly into enclosed cartridges that can be centrifuged under vacuum to eliminate entrained air.  Pumps and other related components used in our packaging processes are taken apart and completely cleaned to ensure that there is no cross contamination.
Triboscience Laboratory
Laboratory Capabilities
The ability to solve problems is reliant on accurate information.  A more capable laboratory can obtain more information from a lubricant sample.  That is why we improve our ability to resolve problems quickly by continually improving our laboratory.
Analytical methods can determine chemistry, consistency, thermal and oxidative stability, elemental composition, and other information that can be crucial to problem solving.  Beyond tests that are specific to the lubrication industry, we have the following testing capabilities:
Chemical signature by Fourier transform infrared spectroscopy (FT-IR)
Viscoelastic properties by controlled stress rheometer
Thermal stability by thermogravametric analysis (TGA)
Oxidative stability by pressure differential scanning calorimeter (PDSC)
Molecular weight distribution by size exclusion chromatography (SEC)
Elemental analysis by inductively coupled plasma (ICP)
Water content by moisture specific analyzer
Environmental chamber for controlled temperature analysis (-70 to 150°C)
Laboratory Equipment and Test Methods